Rushden Academy students celebrate A Level and BTEC success 2021.
Students at Rushden Academy are today celebrating their outstanding achievements in their A Level and BTEC qualifications. The Ferrers School, Huxlow and Rushden work together as The East Northants College (TENC) for Post 16 Studies and have an excellent tradition of success.
The majority of students will be taking their next steps to university in September following excellent results in a range of subjects. High achievers include:
Dominic was delighted to achieve an A in History, A* in Mathematics, an A in Further Mathematics, and an A* in Photography. He plans to study Photography at De Montford University, Leicester following a gap year.
N'Dea was delighted to achieve an A in Biology, an A in Mathematics, an A in Photography and A* in EPQ. She has accepted an apprenticeship in Food Science at Unilever.
Tom was thrilled to achieve four B's in English Language and Literature, History, Sociology and EPQ. He is going to read History at Bangor
Leah who was delighted to achieve an A* in Photography, and a double Distinction Star in Health and Social Care. She is going to continue her studies in Social Care at Worcester University.
Paige who is going on to study Law at York University with her impressive grades of A in English Language, A* in Law, A in Psychology and A in EPQ.
Tom was delighted to achieve B in Art, A in Photography and C in Psychology and is going to York to study Photography.
Megan who achieved an amazing A* in Biology. A* in Maths and A in Chemistry and is taking a gap year before applying for a midwifery course next year.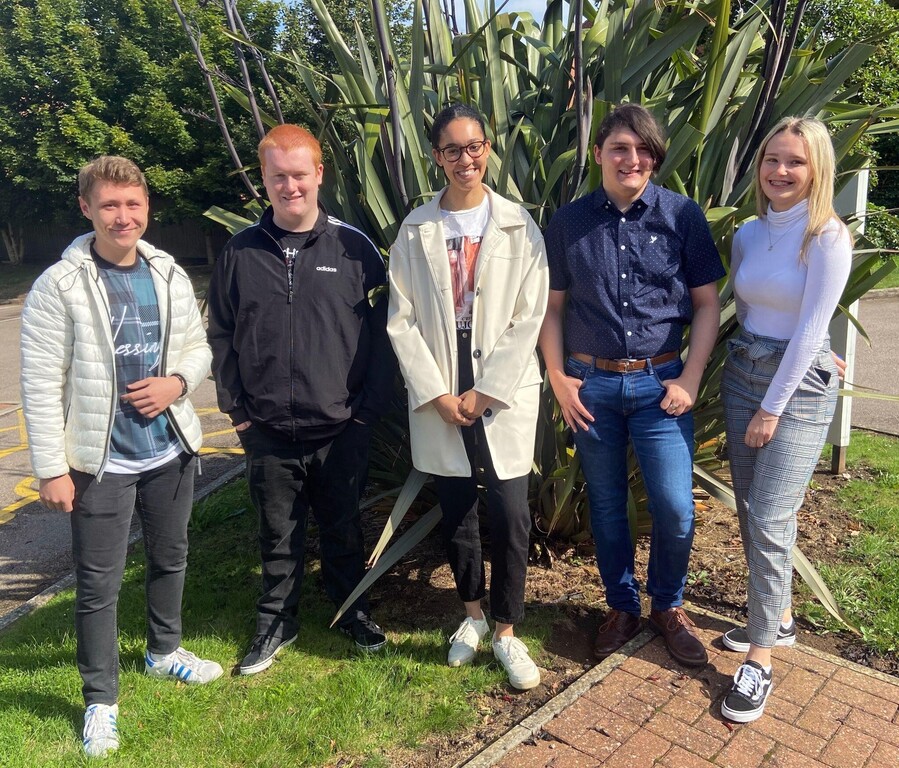 This year, following the cancellation of exams, grades were awarded through a process of Teacher Assessed Grades, against a national standard and approved and awarded by the exam boards. The Government is not publishing performance data for any school or colleges this year due to the varying impact of the pandemic.
Jane Burton, Principal of Rushden Academy said, "The last two years have been incredibly challenging for all students and staff alike, but against all adversity students have worked incredibly hard to achieve well deserved, excellent results. This has enabled our students to transition onto their chosen destinations which deserves a huge congratulations. We are very proud of all that they have achieved over the last two years and wish all of our students every success as they take their next steps."
If you wish to enquire about current vacancies within the sixth form at Rushden Academy, please contact, Mrs A Owen, Director of KS5 on 01933 350391.