We are proud to say that Rushden Academy is a Green Flag Eco School.
We have a committee of over 20 ecologically friendly and determined students who want to make, not only our school, but our local community greener.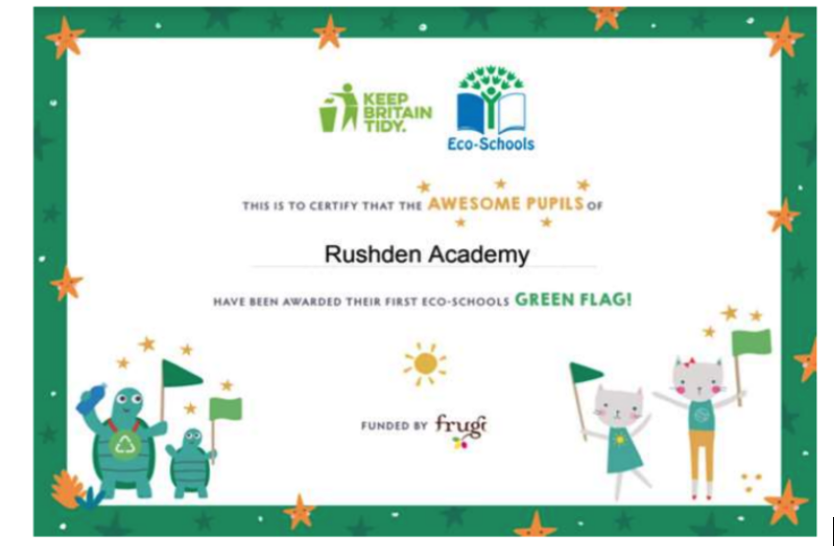 Over the past 15 months we have focussed on three main issues:
Waste: we have recycled plastic bottles, crisp packets, clothes, introduced compost bins and reduced energy use.
Litter: we have introduced recycling bins, and supported anti-littering policies.
Biodiversity: we fundraised to purchase bird feeders, nest boxes, tables, and seeds for our large flower beds.
From September we will as a committee look to improve 2 more areas of our environmental impact.
Follow us on instagram: rushdenacademyecoclub
If you would like to join us in our quest to make the planet a greener place one small act at a time, we are always looking for more members. Email Miss Wiles to join the club!
Eco Newsletters